Sep 18, 2023 • Lisa Dufresne, Yu Huang and Coppelia Marincovic
Carbon capture and storage technologies have been too expensive to scale. Compact Membrane Systems may be able to change that.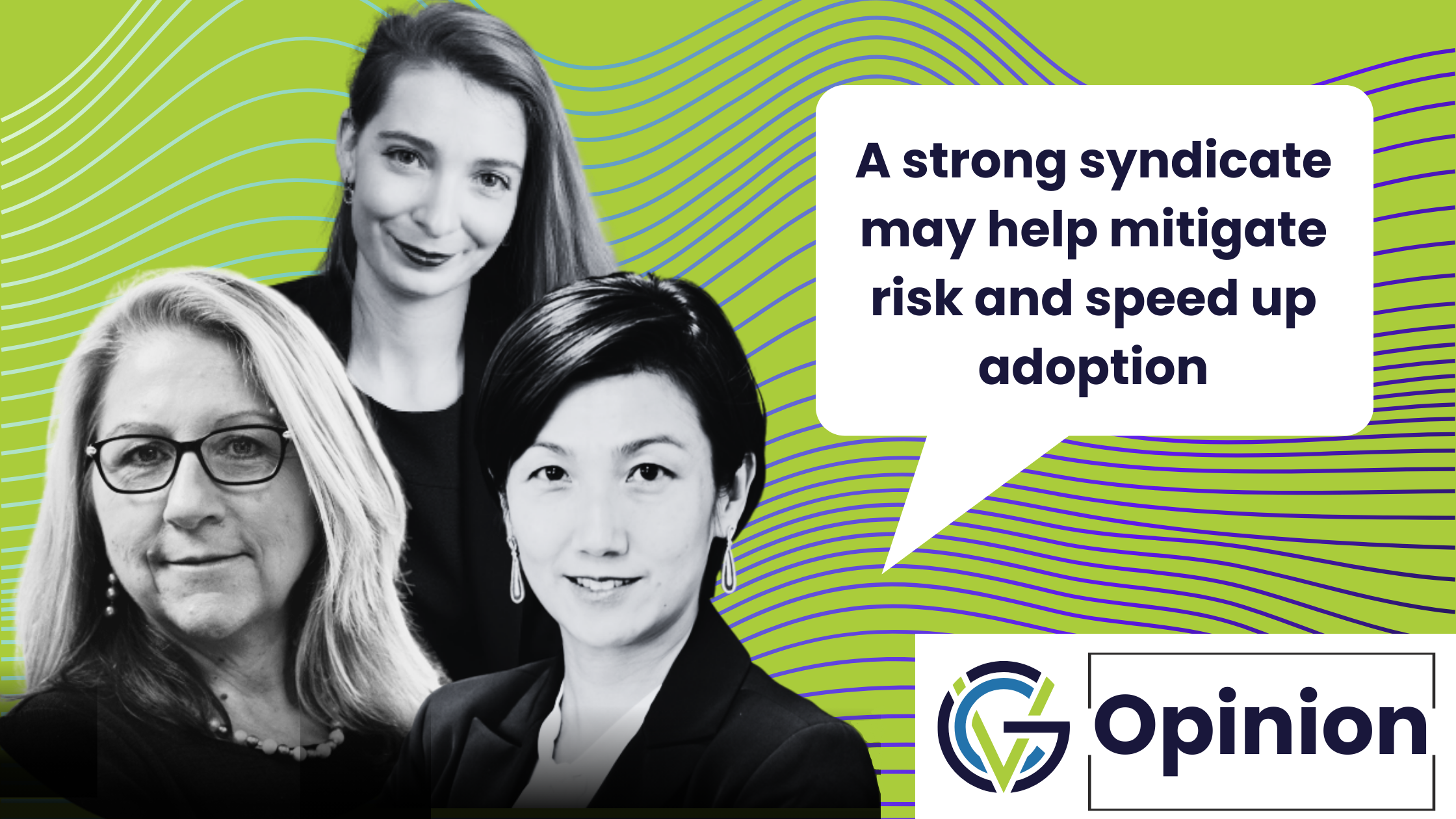 Carbon capture, utilisation, and storage (CCUS) has gained increasing global focus in recent years as a way of cutting carbon emissions and combatting climate change. But the challenge is to optimise CCUS solutions economics by scaling up a variety of carbon capture solutions.
That is why we, as a syndicate of corporate investors, were excited to invest in Compact Membrane Systems (CMS), which has developed a unique, membrane-based separation technology to create a low-cost, low-pressure carbon capture system. The company recently raised an oversubscribed $16.5m series A funding round, which also included investors Chevron Technology Ventures and Pangaea Ventures.
The technology
The basic idea of carbon capture and storage is that carbon dioxide can be captured from fuel combustion or industrial processes or even air, and then be used as feedstock for commercial products or permanently stored underground. While there are well established technologies to capture high concentration CO2 from industrial sources today, capturing lower concentrations economically has been a challenge. Manufacturing companies in the energy and chemical sectors have been actively looking for good technology for lower concentration CO2 capture.
Operating a 10,000 square foot lab and manufacturing facility in Delaware (U.S.), CMS is a pioneer in developing and manufacturing breakthrough membrane solutions. Compared with other innovators in the carbon capture space, CMS is very well positioned in three key areas.
1. Unique membrane technology
CMS's facilitated transport membranes offer potential economic benefits for a wide range of gas separation applications, such as olefin/paraffin separation in petrochemical processes, as well as carbon capture in hard-to-abate sectors. CMS's modular, fully electrified, and cost-effective solutions are designed to be contaminant resistant, low energy, and easy to use, eliminating the need for regeneration, steam, or chemical solvents.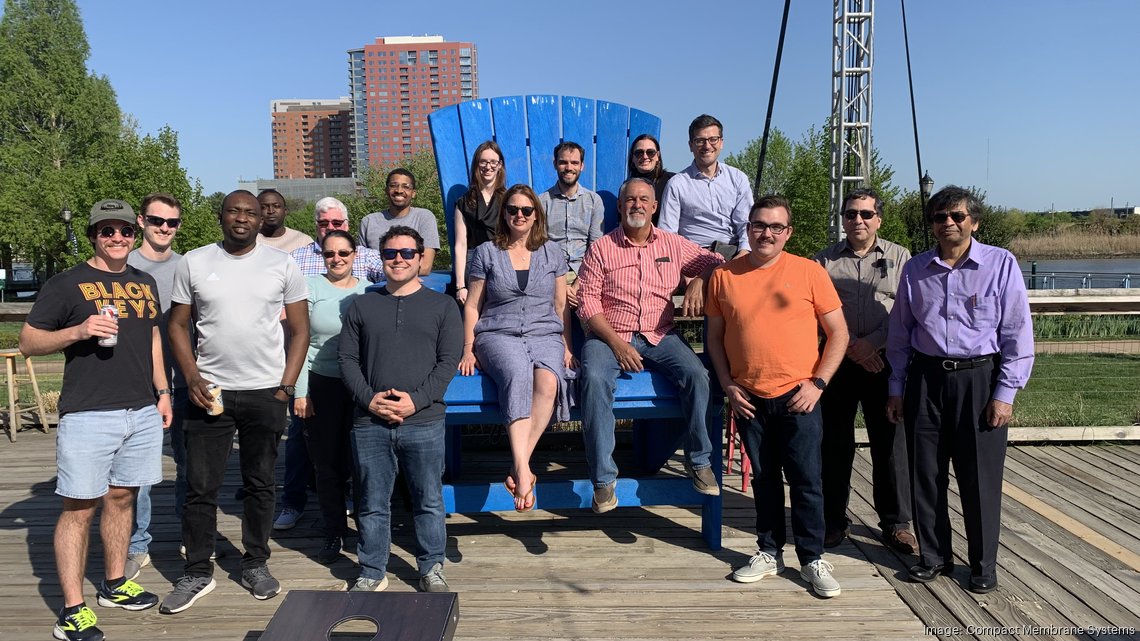 2. Laser focus on industry solutions
CMS has demonstrated strong know-how in the application space. Although CMS's key innovation lies in membrane chemistry and module design, what really sets the company apart from competitors is its deep understanding of industry needs. The olefin/paraffin separation is CMS's beachhead application – their process can help some of the most energy intensive industrial processes to recover valuable products from waste stream while at the same time reducing energy consumption. Following this success, the company began applying its separations expertise to carbon capture applications and has made significant progress towards their goal of delivering a low-cost, fully electrified commercial carbon capture solution by 2026.
In the last 12 months the company has secured multiple pilot programs that will demonstrate the technology's capture performance in real world applications and different industries including petrochemical, cement and steel. For example, projects with Braskem, RHI Magnesita, and voestalpine were announced very recently.
3. Strong team
CMS has an exceptional team with the skills and mindset needed to tackle truly difficult problems. Led by CEO Erica Nemser, ex McKinsey, CMS has made the successful shift from a 20+ year membrane research organisation into a commercially driven company. Today, the company has a great team with critical skills in R&D, product development, systems modelling, business development, and operations.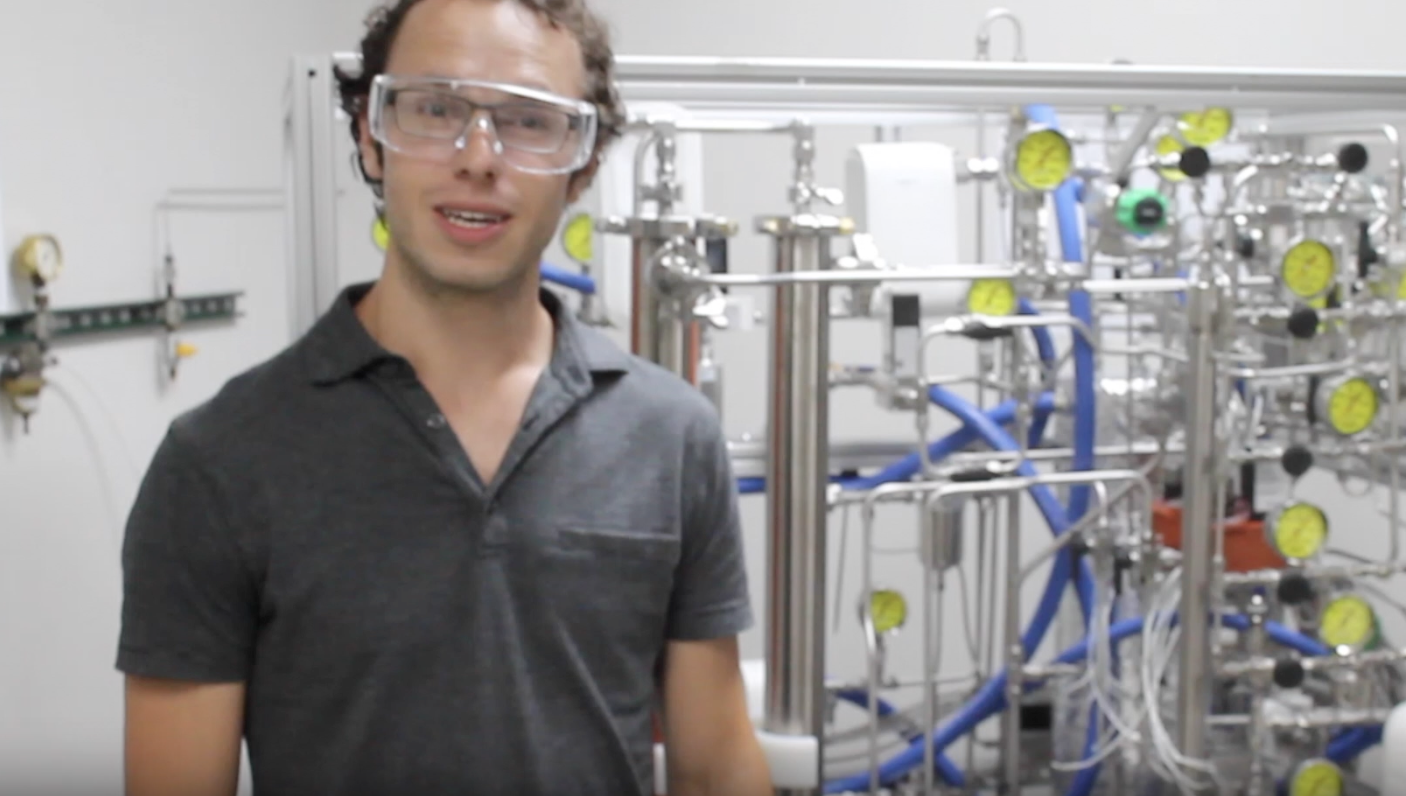 Co-investing with other corporates brings benefits to all
The market for decarbonisation technologies is still at an early stage, a risk that all startups in this space — as well as all the VCs and CVCs investing in them — should take into consideration.
Successful transition to a low carbon energy and materials ecosystem will mean combining the focused innovation of startups with the scale, assets and balance sheets of the largest companies. Deploying in industrial settings happens at massive scale, where a single installation could potentially cost upwards of $100m and requires the input of multiple entities.
As corporate investors in CMS, we believe that working alongside a strong syndicate that spans the supply chain of materials needed for the commercial deployment of technology solutions may help mitigate risk, expand product reach, and speed up adoption. Together, the syndicate can bring deep knowledge of each component of the value chain, as well as their own network to help startups solve problems, de-risk technology, and scale successfully.
Other benefits of a strong syndicate can include driving collaboration projects between mothership with portfolio companies.
Many CVCs function as an extended arm for the mothership's tech scouting and partnership by facilitating and even driving collaborations with portfolio companies. As a CVC, we see this as a critical way to support our portfolios. A strong syndicate can potentially offer multiple opportunities for pilots and other programs.
We believe an investment in CMS can complement each of our parent companies' decarbonisation goals and activities. For example, GC Ventures has also invested in the CO2 utilisation company Econic which converts CO2 to chemicals. Technip Energies' strength in the petrochemical industry and its sustainability focus provide opportunities for using the captured carbon, as well as other downstream collaboration. Solvay Ventures, meanwhile, has investments in sustainable resources supporting the transition to sustainable, bio-based, circular and low carbon emission materials. Other co-investors, strategic or not, have also built a very broad portfolio that spans the decarbonisation supply chain.
All of us can learn from each other. Sharing information, learnings, successes and even failures will help startups and investors bring better, and scalable, solutions to market.
Despite technological leaps forward on decarbonisation, there are still a lot of risks and challenges ahead: lack of clear carbon pricing regulation at global scale, long customer conversion in manufacturing industries, lack of clarity on what the supply chain of the carbon economy will look like, etc. As strategic investors, we, at GC Ventures, Technip Energies and Solvay Ventures, acknowledge such challenges. At the same time, as the venture arm of our corporates to interface with emerging technologies, we are also prepared to take the risk, because we have confidence in CMS's ability to help their customers meet their net zero goals. By working closely with like-minded co-investors and innovators, we believe these risks can be mitigated properly and addressed
---
About GC Ventures
Founded in 2018, GC Ventures is the corporate venture arm of PTT Global Chemical, a company with headquarters in Thailand but a global footprint. The firm focuses on early-to-growth stage investments in advanced materials, circular economy, decarbonisation, and industrial digital platforms.
About Technip Energies
Technip Energies is a leading engineering and technology company for the energy transition, with leadership positions in liquified natural gas (LNG), hydrogen and ethylene as well as growing market positions in blue and green hydrogen, sustainable chemistry, and CO2 management. The company benefits from its robust project delivery model supported by extensive technology, products and service offering.
About Solvay Ventures
Solvay Ventures is the venture capital fund of Solvay. Operating since 2005, Solvay Ventures invests in early-stage investment opportunities with a focus on startups addressing better use of resources, energy transition, increased well-being, and digital age. Beyond capital, Solvay Ventures looks to leverage the resources at Solvay to help accelerate technology and market adoption.
Original Publish: https://globalventuring.com/corporate/industrial/cms-corporate-syndicate-carbon-capture-technology/